WP Integration
Quick Description
WordPress is very good as it allows you to easily create SEO friendly pages. WooCommerce, a plugin for Worpdress, gives you full E-Commerce capabilities within your WordPress site. The RTD plugin will allow you to integrate WooCommerce with the RealTimeDesigner. In basic terms, your customers will design in the RealTimeDesigner and checkout via WooCommerce. Together, WordPress, WooCommerce and RTD create a powerful solution!
Obtaining a Copy
If you are interested in obtaining the RTD plugin, please get in touch with to the developer, alexb@realtimedesigner.com. Once sent, Alex will get in touch with you as soon as possible. If you need extra help to install/modify it, please contact the developer for a quote.

IMPORTANT NOTE

What you will get are the plugins files, but no support. It is recommended you have a minumum of experience with web programming if you want to get a copy. If you don't, getting first in touch with us to discuss your needs might be a better idea.
Details about the Workflow
With this plugin it is important to understand no pages will be created. To help understanding how it works, this is a step-by-step presentation with images, so you will exactly see wht you can expect. Please note that all screenshots here had been taken from a newly installed Wordpress+Wocommerce installation. So, no tweaks had been done. Once the RealTimeDesigner plugin is installed and activated, you can first enter your own API access data: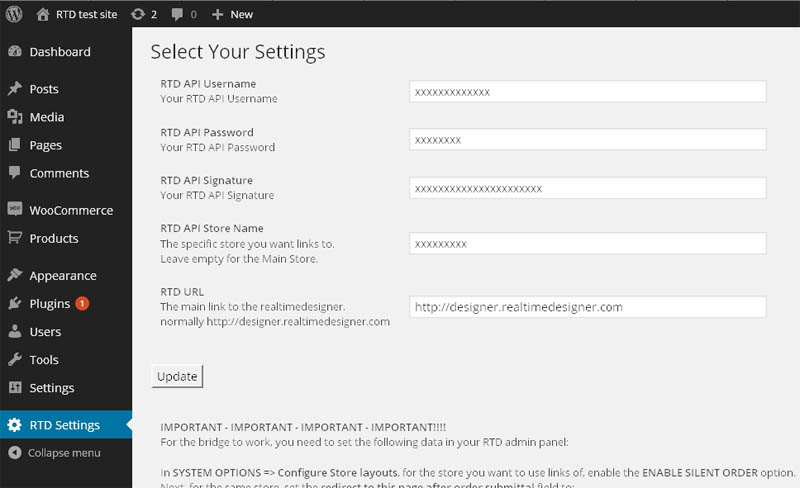 Next, you can create a product in Woocommerce and you will see the RTD specific fields into each: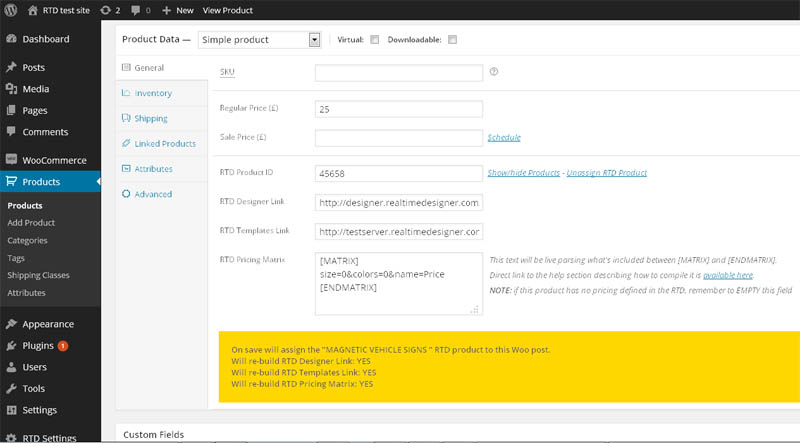 Depending which fields you filled, you will not see design online buttons in place of the normal "add to cart" ones in Woo: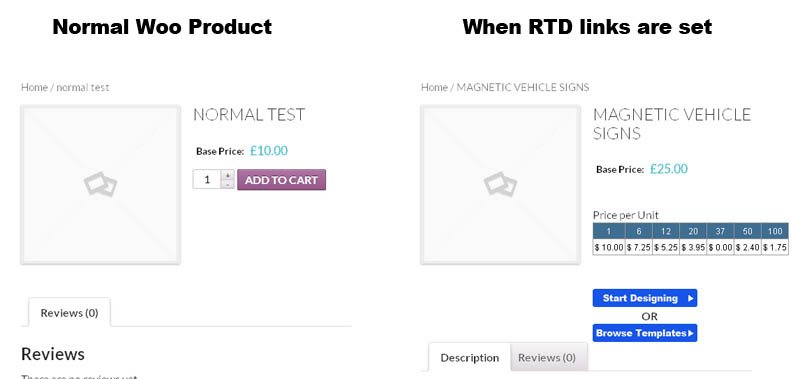 Now users can open the link you provided, which can be a link to a blank design, a templates browser, or anything else you'd like to code yourself: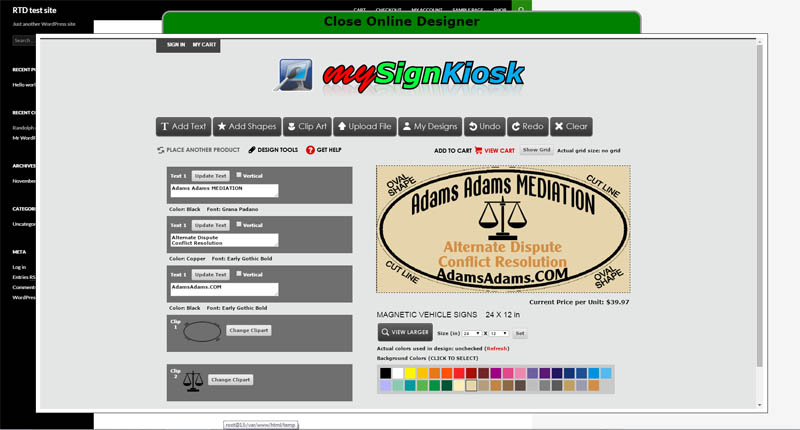 When users will be done and completeing the order in the RTD, the plugin will redirect the saved design to woocommerce instead, making so the design a specific Woocommerce's cart entry: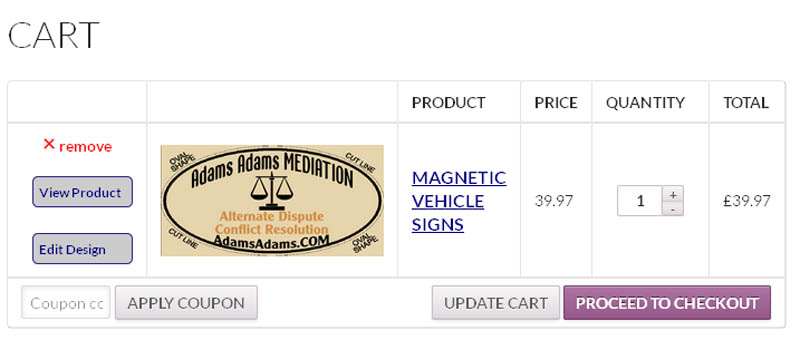 Now your customer will simply checkout via Woocommerce. The next difference will happen for you in your Wordpres admin panel. When you will view Woocommerce's order, any item including an RTD design will have some extra details visible: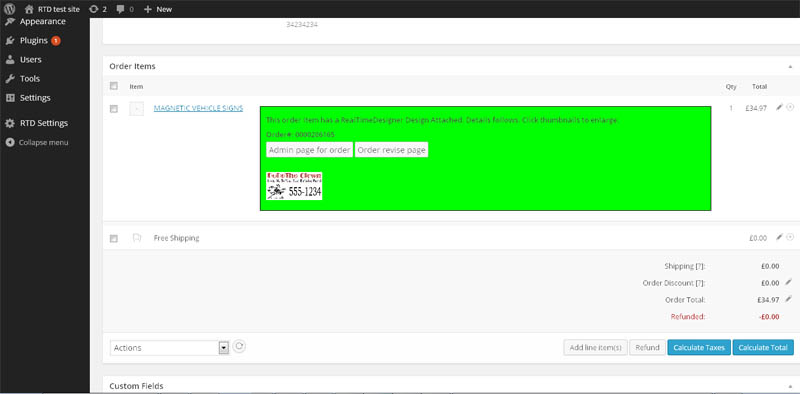 As you can imagine, those buttons will allow to quickly see a bigger version of the thumbnail as well as a direct link to open the specific design's order page in the RTD for hi-res creation and extra order details. So, no need to jump between admin panels: RTD will be there for you right away! This is basically it about this version. It covers basic functionalities so, in general, it is meant to be used as both reference, inspiration or base to be tweaked for your own needs.